Main Sections
Front Page
Sports
Valley Vitals
It's in the Stars
Starwise
Archives
Links
About The Voice
Contact Us
Arts Auction Benefit Dedicated To Marjory A. Cady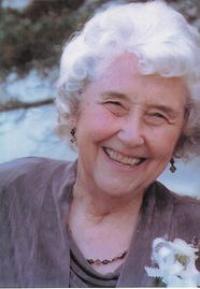 photo provided

Marjory A. Cady
Tuesday May 2, 2006
Marjory (Marge) A. Cady, was a Middlebury College alumna of 1938, and moved back to Vermont in the 90s, after spending many years in California and then in Darien , CT. Married in 1938, she and her husband Howard, Middlebury class of 38, raised a family of five children. True to her belief, her curiosity about life stayed sharp and fresh, as she said during a high school graduation speech, "We can be grown-up three year olds." While pursuing a career as a teacher of writing at the LHT school in Darien, she became a charter member of the Connecticut Writing Project. "Life is a gift and an adventure," she said," a treasure - each day we add to that treasure, and what we put in adds up to what we'll have when we are twenty, thirty, or fifty years old. Our treasure will be made up out of the richness of our efforts."

Once retired from teaching, she enrolled in classes with local Vermont artists studying water colors, drawing, oil and pastels, Kate Gridley, Fred Lower, Cynthia Price, Lisa Merril to name a few. She also initiated and directed the Writers' Workshop in Middlebury that met for 13 years in the basement of the Ilsley Library, lovingly called "The Basement Bunch."… Writing stayed very much part of Marjory's every day life and her poem "November" exemplifies what informed her life:
The mountains, misty blue against the pale, pale sky Behind November treesAnd yellow field.

The garden, put to bed, stripped down to stubs. Bare branches of the lilacs.
And from the birch trees, amber leaves, heart shaped, still cling, fall slowly in the morning breeze. It's time to say good bye, To fold what tents we have. All things must end- a love, a season, a life.
We know we resist, hang on, clutch tight, hold fast, postpone the last farewell. In Africa a baby will be born. We have to wait for that, and maybe then another and another.

Life will go on.
We send blessings to them all
And love and grace and peace
When we are part of the Nowhere, the Somewhere,
The Everywhere.
Novembers will come and go
The mountain will still stand
Strong against the sky
And love and trust and hope
Like Spring, will always come.
M.A.C. November 2005

In 2002 she wrote "For years, around the edges of my career as a teacher of creative writing, I had experimented with oil and watercolor painting. Ten years ago, retired from teaching and recently widowed, I discovered pastels. …They are a gentle, easy, forgiving medium….uncomplicated, because the rich subtle colors are all there."
As Marjory had been committed to raising her family, committed to teaching creative writing and teaching teachers how to teach, so she also embraced her work as a painter. Invited to join the Treehouse Guild in 1992, led by Cynthia Price, Marjory created many of her distinct, colorful pastels.
"I love to paint in pastels. I can be so completely absorbed in the colors and the form, in the way the light falls, where it lands, that I forget everything else."
Her love for colors and light was paralleled by her love of the Vermont landscape "In Vermont, especially, it is a privilege to paint the sunset light, pink on the mountains, pale and misty on the distant trees." ….. I love watching something appear, as if it almost grew out of the paper - a yellow field, a blue-purple mountain, a lake, shining in the sunlight.
Group shows and individual shows of her work within Addison County, Burlington and Rutland developed quite a following. It was her generosity of spirit that led Marjory to work within the community, serving in many civic organizations relating to health and education. Working with Hospice Volunteers Services was just one more extension of it. She took an active part in setting up early displays of art pieces for the auction, served on the Board of Directors for two terms, and her donated pastels are one of the big draws of the auction. As this year's Arts Auction is dedicated to Marge Cady's memory, her family is carrying on the tradition of giving by donating another one of her vibrant pastels.

Come and join the many supporters at this benefit event on Friday, May 12th, from 5:00 to 8:30 at the Basin Harbor Club in Vergennes. Tickets are available at the door for $20. Price includes a light buffet and abundant desserts.
---
---
Related Stories:

· Remembering Their Courage

Advertisements
Search our Archives