Stories Of Family And Farm Meet Jessie Maclay Orr
By Cookie Steponaitis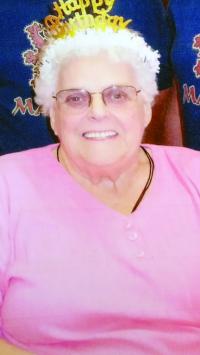 photo by provided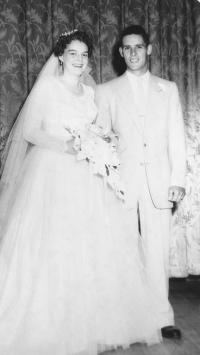 photo by provided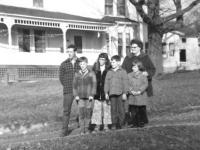 photo by provided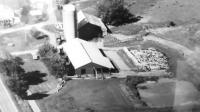 photo by provided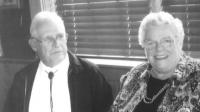 photo by provided
When chatting with Jessie Orr there is a wide range of engaging topics to talk about. You could spend hours reminiscing about the farm, the family, her sixty-one year marriage, gardens, grandchildren, the Great Depression, canning, history or some of the best one-liners she has ever heard. Just visit with Jessie and it will become immediately clear she loves life and most importantly she loves her children who are her greatest source of joy and pride.
Jessie Maclay Orr was born in Bennington in 1935 and was chronologically in the middle of four brothers. Jessie grew up in a tightknit community and chuckles when she explains, "Now I understand the town actually helped raise us. Dad was away in the war in the Navy and mom had her hands full with raising us and working at the local restaurant in town - Mrs. Kidd's Townhouse. We would sneak up the backstairs of the restaurant and she would send us out food. We lived right behind the Baptist Church and everyone watched over us as well."
The family left Bennington when Jessie's father returned from World War II in 1946 and moved to South Strafford. "My dad was the chief electrician in the Elizabeth Copper Mine," shared Jessie. "He worked a lot of hours both in the mine and on the land. We grew up for the most part in that community and attended school." After graduating Jessie had a goal of staying close to her family and went to hairdressing school in Woodstock for a year. She boarded with a family, and would walk the length of Woodstock daily to attend school and take a meal at the local diner. "Now Woodstock is a fascinating place," chuckled Jessie. "My boss was born in a tiny country in Europe and she came to America to open her own salon the Green Beauty on the main street. It is safe to say that there were two Woodstock populations, those who lived there year round and those who came for the only two seasons Woodstock has- summer and winter. The population and the hair cutting business took a bit of a hit in the off season, but the people were incredible to meet." Jessie chuckled and included how the accents of the locals and the summer and winter people made having a conversation fun.
While Jessie was getting her license in hairdressing her life plans had already been set in motion. When attending Thetford Academy Jessie first caught a glimpse of Conrad Orr and while he was at the time, 'kibitzing' with another girl, Jessie looked him over and thought he had a, "lot of potential." Although he was a couple of years older Jessie knew he was the one for her. After Conrad returned from a stint in the U.S. Army where he was stationed in Germany, the couple married in 1956 and began their life together living and working on a farm. It would be the farm life for them for the entirety of their sixty-one years of marriage that sadly ended when Conrad passed away just a few months ago.
Starting out on a farm in Vershire with forty-fifty cows and a never-ending supply of things to be done, Jessie and Conrad raised children Ellen, William, Peter and Margaret. With chores to be done, gardens to be tended, plants and crops to be harvested and a pantry to always keep stocked, Jessie and the whole family had fun but worked hard and never lacked for ways to spend their time. With a huge grin Jessie shared a memory of her cousin's wife coming to Vermont and remarking, "Don't know how you can stand to live here. There is absolutely nothing to do." Jessie replied, "Getting out of bed each morning there were always at least twelve to twenty things to do and I liked it that way."
The family worked the farm in Vershire from 1956 to 1971 when Conrad made the decision to move the family and look for a new farm. "He was tired of farming uphill," explained Jessie. "We wanted to have land that was flatter. We looked all over and I really didn't like the land in New York State. I told Conrad I wanted to settle in Vermont and we bought the farm in Orwell." Calling the Orwell farm a great place to raise a family, Jessie is pleased that the farm is still in the family. "My granddaughter started to build up a herd or her own and my son William is purchasing the farm. I am very glad it will stay in the family."
Jessie gets a look of pure dismay on her face when sharing about the changes in agriculture and the huge farms that now occupy most of the market. "I understand how much work a farm is," expressed Jessie. "We lived it. Conrad's grandfather had him working a dump rake when he was five or six years old. He was always going to be a farmer and when I married him I knew what that meant. It is a great lifestyle to raise children in, but the work load is intense. Today, these people with 1500 -1600 cows, I can't understand how it good for them or the animals. I know change is a part of farming. We started with cans, and then went to tanks and later pipelines, but 1500 cows. Why?"
In addition to farm life, Jessie answered the phone for 30 years and was clerk at her church for 20 + years. Jessie also was a member of the church choir. Jessie is an avid history buff and became involved with the Orwell history when it reached a special milestone. Jesse wrote a poem for the events adding her voice to the collection about Orwell history and the changes that had come over time. To this day she loves to also sew, knit and crochet, but admits to not currently doing much of it. Her face simply shines when she talks about her family, of four children, eight grandchildren and seven great-grandchildren. Sharing stories of her children and grandchildren she pauses to add with pride, "I have two grandsons who are Eagle Scouts." If asked she can provide chapter and verse the location of all children, grandchildren and great-grandchildren, because they are her heartbeat and pride. When asked if she kept a garden on the farm Jessie gave a chuckle and remarked, "I really don't know how you can have a family without a garden and a full pantry." One trait many of her generation shares is having grown up with food being scarce and Jessie had on hand at all times canned and preserved food. The garden provided all fresh vegetables and was maintained by all the children.
Concluding the visit with the reflection that time seems to be passing with increasing speed these days, Jessie Maclay Orr sighs with a combination of sadness and joy in one expression. She is sad for the loss of her partner in life but joyous in the legacy of their children, home, farm and love of the land. The season continue to change and chatting with Jessie Orr brings full circle the qualities and values that hold this region of America together- family, faith, work and the land.