Main Sections
Front Page
Sports
Valley Vitals
It's in the Stars
Starwise
Archives
Links
About The Voice
Contact Us
Summer Events Stack Up The Choices For Families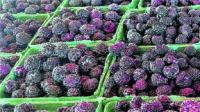 photo by provided
photo by Rebecca Deverell Leger




photo by provided

Snake Mountain view from the top!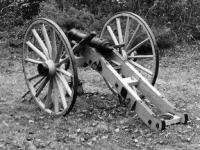 photo by provided

Mount Independence Historic site will put some boom in your summer!
Tuesday July 25, 2017
By Cookie Steponaitis
As July fades into August there is a sense of urgency in the air. Quick, before summer leaves us let us get in all those fun activities we have been planning for months. The garden needs weeding and clothes still need to be folded, but tonight is another summer only type of event we just do not want to miss. So, gather up the family, make your plans and take in some of the unique attractions the Champlain Valley has to offer.
Feel the need for speed? Devil's Bowl Speedway in West Haven, Vermont has the Wednesday Night Drag Racing Series which is open to any motorized vehicle and driver with a valid license. Races are scheduled on August 2, August 9 and August 23 and held on a 250 foot drag strip which is part of the half paved oval. Depending on who is there classes will be set up and similar power and performance vehicles will face off against each other. So far this year the event has drawn in a wide range of muscle cars, trucks, rat-rods and stock sedans and motorcycles and ATV's are welcome. Admission is only $5.00 for adults and free for children twelve and under. If you want to be in the pit area tickets are $10.00 and to register your vehicle is $10.00 per class. Gates will open up at 6:00 p.m. and the two hours of fun begins around 7:30 p.m.
Picking fun and freshest yet! It is annual berry time and berry farms of Addison County are ripe for your picking. Whether it is fresh blueberries, blackberries or creemees made from fruit out of the field, now is the time to pick baskets full of sweet berries for shortcake, pies or preserving for the winter months at the Douglas Orchard,Charlotte Berry Farm, Lower Notch Berry Farm, Norris Berry Farm, and more with family and friends. Berries are just a short drive away and it is safe to say one of the sweetest joys of the summer.
Find your body of water! Whether you are at a pool, beach or on the open lake, no summer should be complete without time spent by the water. Addison County offers fresh water swimming holes, municipal pools, state parks and access to America's sixth 'Great Lake'-Lake Champlain for an afternoon or daily ritual. First get a map and out of your comfort zone. Try a new pool, swimming hole or spot to put in the boat. Bring supplies, friends and family and spend the hours relaxing by and in the water.
Take a path less traveled! There are hundreds of miles of back roads, mountain trails and Vermont to see. It is time to christen those sneakers or break in a pair of hiking boots climbing Snake Mountain, Mount Abraham, enjoying the 0.9 mile loop Robert Frost Interpretive Trail in Ripton and the trails at Branbury State Park on Lake Dunmore. What place calls to your feet?
Have an encounter of a historic kind! Learn to blacksmith, jump into historic reenactments of the region's past and pause to marvel at the powerful role of history in this region. Waiting to make your acquaintance are some fantastic museums including the Sheldon Museum, Rokeby Museum, Shelburne Museum, Mount Independence, Lake Champlain Maritime Museum, Lake Champlain Bridge Heritage Area and more.
Jump out of a perfectly good airplane because you can! While skydiving is not for everyone, with just twenty minutes of instruction you can view Addison County in a way usually only reserved for the soaring birds of prey. Consider a tandem jump or for experienced jumpers the sky is the limit. West Addison is the place to look for Vermont Skydiving Adventures.
Become a creemee connoisseur! Addison County has a corner on the market for ice cream with some stands boasting more than 100 flavors and others still in business over thirty years. Want to add the best fries in the county? Or perhaps a new taste to try? Summer is the time and the names listed are just a few of the places to start such as the Village Creemee Stand, Goodies, Vermont Cookie Love, The Inside Scoop and others.
---
Advertisements
Search our Archives