Main Sections
Front Page
Sports
Valley Vitals
It's in the Stars
Starwise
Archives
Links
About The Voice
Contact Us
Local Senior Receives Honor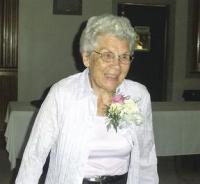 photo by provided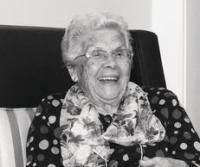 photo by provided
Monday May 29, 2017
By Cookie Steponaitis
When most people reach their ninety-year mark or beyond there is a great deal of celebrating and slowing down. One of our many Addison County super seniors completely disregarded the slowing down part of that memo. New Haven senior Rita Charlebois continues in her nineties to be involved in the community, active in her church, taking care of her own home and even finding time to help out others through sharing her story.
On the Vergennes Opera House stage on Friday, April 21st, the 200-people gathered to watch the Miss Vermont Scholarship competition saw Rita get honored. Every year MVSO selects a woman of achievement who life inspires others to achieve lifelong goals involving service, scholarship and involvement. Rita Charlebois Booska has done that and much more.
Rita's parents were married and came to the United States from Ontario, Canada in 1919. Beginning in 1920 and ending in 1944, eleven children joined the family. Both bilingual, Rita and her siblings grew up with two worlds and two languages. While English was the language at school and Rita herself attended schools in Addison and Vergennes, the language of the family and at home on the farm was French. Steeped in both was the family tradition of sharing, faith, and work. "We all had our duties on the farm," shared Rita. "We had twenty-four cows on the farm in Addison and we milked them day and night by hand. My parents were very proud to be the first Charlebois family in the area and over the years I have had many people tell me that our home was the one people always wanted to come to, because we had fun and we had music."
While Rita happily shares memories of taking the horse and buggy on Route 22A which was a gravel road to Broughton's Store in Bridport, she also remembers everyone eating dinner together each night and kneeling down as a family to say rosary. "My parents' friends Joe and Rose used to come visit the house a lot, "reminisced Rita, "and they would bring their fiddle and a Hawaiian guitar. We had a piano and my sisters Anita and Rena would play and we would all sing. However, that was after we finished saying the rosary, so Joe and Rose would kneel down with us and say them too." It was at one of these musical gatherings that Rita met the man she later married. While her dad played the violin and Rita accompanied him on the guitar, Rita was introduced to Lawrence Booska whom she married on October 12, 1942 at St. Bernadette's Church in Bridport.
Whether answering phones for the family business, raising her children, working in her own beauty Shoppe for 35 years, or owning and operating the A&W in Middlebury, there was still a goal, a dream and a desire unfulfilled. "When I was a little girl, maybe about seven, "remarked Rita. "I knew I wanted to be a nurse." When Lawrence passed away in 1990 after forty-eight years of marriage, Rita began yet another transition in her life and enrolled at the Community College of Vermont at the age of 66 to earn her Associates Degree. "For those people who say you don't learn from failure," commented Rita, "I am here to disagree. I had never had Algebra before and I didn't pass it the first time. I had to struggle to accomplish it. It's hard to retain the information when you are older. I truly started from scratch." Graduating with her Associates Degree in June 1996, Rita was surrounded by her family and even grandchildren. What she announced next however stunned many present. While one degree was great, it was not the totality of her dream. So, she entered Vermont Technical College Nursing Program and on June 22, 2002 at the age of 78, graduated with her nursing degree. "We didn't have the chance when we were younger," shared Rita, "but we all so valued education. It was important for us to finish what we dreamed of."
Many at the show came up to Rita following the award presentation and asked her why she would put herself through all of that effort at an elderly age. Rita simply smiled and remarked, "Because we learn something new every day and education is a gift we should not take for granted." Another super senior showing how a generation put America not only on its feet, but at the forefront of world events and leadership. Through ingenuity, hard work, trial and error and learning from failure, America grew strong. The Valley Voice salutes all of our senior members and thanks them for showing work and perseverance does pay off!
---
Advertisements
Search our Archives