Main Sections
Front Page
Sports
Valley Vitals
It's in the Stars
Starwise
Archives
Links
About The Voice
Contact Us
Meet Bristol Legion Post Commander Ron LaRose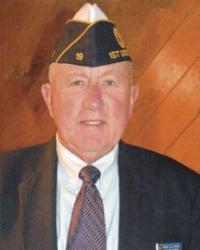 photo by provided
Monday May 29, 2017
By Cookie Steponaitis
Ron LaRose enters Bristol Post #19 full tilt with a smile, firm handshake, purposeful stride and the same commitment he has shown in all phases of his life. A member of the U.S. Army and Army National Guard from 1966-2005, LaRose achieved the rank of Lieutenant Colonel and along the way learned lessons about being adaptive, resolute and organized. "In short," Lieutenant Colonel LaRose remarked, "the military trains you and teaches you to become a trainer."
At the foundation of his military experiences is the realization that not everyone is ready to go to college or even suited to do so. Many young people today are encouraged from the earliest of years to go to college and get a degree. "I enlisted and first found out what I wanted to do and a set of skills on how to get things done," shared LaRose. "The military teaches you discipline and the ability to work with others and to adapt in any situation. With those skills and the military G.I. Bill, I have seen many people find their direction and then go on to schooling when they are resolute in their life plans, goals and a direction." LaRose came from a family in which an uncle served in WW II and his father- in- law was a B-17 pilot and a POW in WW II. Throughout his career whether in the 13 Bravo Artillery while serving as a Gun Section Chief or as a commissioned officer, LaRose has maintained a focus on being resolute in his actions, on his family and dedicated to the needs of veterans and their families.
LaRose and his family lived in Germany during his time in the military and LaRose spoke with a smile of his children playing sports and making friends with the children overseas. It was a time of growth and change and one LaRose was glad to have experienced as the family grew up.
2019 will mark Larose's 50th year as a member of the American Legion. He is currently in his twelfth year as Post Commander and has also served as 1st District Commander. Without any pomp and circumstance, LaRose and the Bristol Post and their counterpart Posts are rooted in supporting the youth and elderly of the community and meeting needs as the towns change and evolve. In addition to the $7500.00 in local high school scholarships offered each year, Post #19 is the only organization in the Bristol community that provides financial support for families in immediate crisis. Add to the list supporting AAU Basketball, Boys Scouts & Cub Scouts, luncheons for High School Scholars and band uniforms you begin to get a glimpse of how service continues long after the active duty uniforms have been hung up.
Not to compete with the Vergennes Memorial Day Parade, which is the largest in the state, Post #19 and local community members annually host a 1:00 parade beginning at the post and ending on the green where the band plays and speakers present the focus and importance of Memorial Day. "In the past decade there has been some confusion and muddling of the Memorial Day and Veteran's Day holidays," explained LaRose. "Memorial Day is in honor of those who gave the ultimate sacrifice of their lives so that this nation can be free. Veteran's Day is in honor of everyone that has or is serving. I would like to suggest that on Memorial Day everyone pause a few moments and take a deep breath. Our cemeteries are full of people who are gone so that we can live in freedom. Their lives, birthdays, parades and being with loved ones were given up. We need to think of those who have gone before."
Whether you are in Bristol, Vergennes, Middlebury or celebrating with family in your backyard, the Valley Voice echoes the suggestions of LTC/Commander LaRose. Pause as you stand in the green yards of your homes surrounded by the vast beauty of nature and watch as children and pets play together hearing their laughter. A moment should go to the memory of those who lay beneath the ground, proof that a nation is truly not free unless it is protected and cared for by each generation.
---
Advertisements
Search our Archives