Main Sections
Front Page
Sports
Valley Vitals
It's in the Stars
Starwise
Archives
Links
About The Voice
Contact Us
Celebrating With Five Brothers In Their 80's And Generations Of Family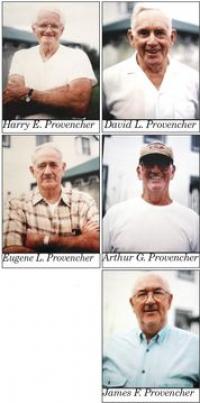 photo by provided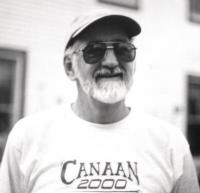 photo by provided

"Jack" John W. Provencher.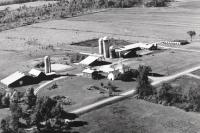 photo by provided

The Provencher Farm for 60 years, the Provencher brothers, friends and family worked on cars, worked with cows and made memories to last and to pass on to generations.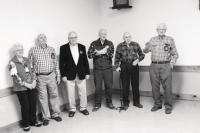 photo by provided

Gathered in Middlebury, the brothers and sister Edith celebrated five of them in their 80's!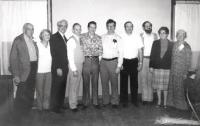 photo by provided

Family is the bond and the base of life in this part of Vermont. Congratulations to the Provenchers for keeping that bond strong over generations.
Tuesday February 21, 2017
By Cookie Steponaitis
Happy Birthday to Harry, David, Eugene, Arthur, and James Provencher, five of the six brothers with birthdays all in their 80's. It all began at a house in Addison near Potash Bay for the six boys and their two sisters when their parents bought a farm in Bridport in 1940 and between the father and son Art; the farm was in the Provencher family for over sixty years. While family has always been at the heart of the group, it is increasingly difficult to get all of the siblings together with some of their extended family.
On December 10, 2016 James Provencher turned 80. "I decided I didn't want an 80th birthday party," shared James Provencher, "but with me reaching 80 years old that put five of the brothers in their 80's and in good health. It seemed to me more than a reason to celebrate this rare occasion," and on Saturday February 11th a dinner and gathering celebrated life stories, love and generations of Provencher men and their families at the American Legion in Middlebury, Vermont. In a day and age where families are often divided by geography and life circumstances it was indeed a special evening to witness and to see a gathering celebrating the five brothers. Very few families ever get to witness so many siblings living to this collective age and being able to be together to celebrate.
Walking into the gathering it was easy to see the love and care that went into the preparation with posters that had photos of all the brothers and tables covered with photos, dates and memorabilia relating to each brother. Cakes had been customized to include photos of all of them and gathered around the men and their families were friends that go back to that Bridport farm and have stories of their own to celebrate growing up as a member of the Provencher clan.
"You see that barn there in the farm photograph?" asked longtime friend and brother- in- law Everett Delphia. "I am here to tell you that a lot of mechanical business went on in that barn. We were always tinkerin' around with our cars. In fact, we were often late going places but we always had places to go." Gathering around, Harry Provencher starts to laugh and shares another tale of friends and car that went to a dance in Panton. "The car got parked in a cow barn on the property and because of how cold it was we had to cover up the engine with an old blanket. Now and then we had to keep making excuses to our dates to go out and start the car to make sure it would run when the dance was over." Still another brother chimes in about a 34 Buick that was turned into a gypsy van and carried milk cans and kids to school.
While the party was about celebrating them collectively, it was easy to see the camaraderie in the family and even youngest sister Edith got into sharing stories. Edith was the youngest of the siblings and quick to point out that she had not crossed the 80 mark yet in birthdays. The oldest of the family Dodie had passed away but was present in spirit. When asked how she coped with all those brothers Edith simply smiled, "Being the youngest," she shared, "my brothers got divided up into two groups. Some of them spoiled me and the rest of them looked after me."
Listening to stories of who was not there and who came in all the way from California for the night of celebration it started this reporter on a mathematical quest. Patiently going to each brother and securing help from descendants of those not with us any longer, a picture of the Provencher family and legacy began to appear numerically. Among the 8 siblings there were 31 children, 86 grandchildren, 76 great-grandchildren and 15 great-great- grandchildren. While the evening did not include all the 208 members of the four generations of Provenchers, those not there in person were present in the conversations. The names and stories went on long into the evening, but what was clear from the first impression was obvious to the last. It was a gathering based in love, rooted in family and a tribute to lives lived with lessons learned on the land in Addison County. It was a pleasure to have the Valley Voice invited to this significant Provencher family event right here in Addison County.
---
Advertisements
Search our Archives