Main Sections
Front Page
Sports
Valley Vitals
It's in the Stars
Starwise
Archives
Links
About The Voice
Contact Us
Basin Harbor Club Celebrates 130 Years In Business In The Champlain Valley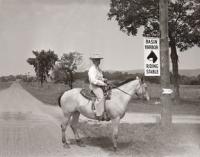 photo by provided

A.P. Beach on horse, at the Basin Harbor Club Riding Stables.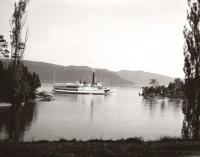 photo by provided

Ticonderoga leaving Basin Harbor Club, 1952. History just around every bend.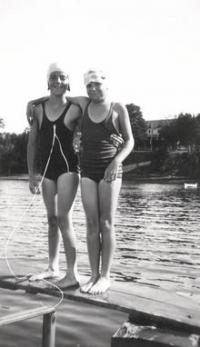 photo by provided

Guests, the old fashioned kind!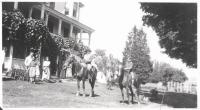 photo by provided
Tuesday May 10, 2016
By Cookie Steponaitis
The Champlain Valley is steeped in history and tradition and has borne witness to critical periods in the development of the state and nation as well. The site occupied by the Basin Harbor Club is celebrating a one hundred thirty year milestone of being owned and operated by the fourth and fifth generations of the Beach family. Yet even before that the land tells a story of Native Americans, soldiers and the birth of a new nation and celebrating with Basin Harbor Club is like celebrating with not only Vermont but the nation as well. The land was originally used by the Algonquin Indians for hunting and the streams and fields of are full of arrowheads and other signs of this early occupancy. During the American Revolution soldiers granted land instead of pay would begin settlements. The first permanent structure on the land at BHC was actually Roger's Shipyard that played an important role in the War of 1812 and later steamship transportation across the lake.
Ardelia Beach purchased the property at a tax sale in 1882 and began taking in boarders in the summer of 1886. It was also there on a cold January night in 1886 when Allen Penfield Beach was born in what is now the main lobby of the lodge. "Allen arrived back to work in the summer of 1911 after his sophomore year at UVM," explained fourth generation owner Pennie Beach. "His aunt Ardelia had already hired and fired one hired man that summer because he drank and they were teetotalers back then so he had to go. She was reluctant to hire her nephew but had no choice as she needed a helper so he was in luck. The place was a full working farm as well as a hotel until 1927." Even then people were drawn to the location because of the beauty, the quality of the local food mostly produced on site and being treated like family.
While change comes slowly in the Champlain Valley, the BHC property has over time changed shape and size. "Since the property was originally a working farm, a huge change was finding homes for the animals and creating a golf course where crops were once grown," explained Pennie Beach. "The Lodge went from a two-story farm house to a three-story place for guests. Original cottages and tent platforms with roll down sides have grown and been modernized over the years. More farm land became a grass airstrip in 1950. The farm's barn became a meeting room with a dining room/bar below. And, in 1963 AP began work on the swimming pool. The Lake Champlain Maritime Museum came into being just next door in 1986. We don't make changes for the sake of change per se but in keeping with the times. Ardelia would be amazed at the thought of being able to have the day's news at her fingertips on her iPhone!"
The Beach family is linked to the community by generations on the land, many staff alums and family members involved on town boards including schools, planning and zoning. Basin Harbor and the Beach family have not only a vested interest in the land and traditions but proudly have worked hard to keep the business growing, tied to the land and a sustainable business plan. "Finding staff is incredibly difficult, but once we get them people stay with us for many years," shared Pennie Beach. "Government regulations, state and federal, become more onerous as each year passes. And last but not least it is a challenge to keep our book of business growing each year."
Just as the generations of Beach family have continued at the helm, BHC is blessed with some families who are on their third and fourth generations of coming and staying in the summer months. Whether it is the natural beauty and unspoiled surroundings and being treated as family, Basin Harbor Club knows it is a special place and keeps hard at work to keep it at the top of the hospitality industry. "As one of the fourth generation hosts, my brother Bob being the other, there are many proud moments that come to mind," reflected Pennie Beach. "In 1990 Bob and I helped our parents' generation to retire and we stepped up to carry Basin Harbor forward. We are very proud of our team's hard work to make the resort one of the premier resorts in the state. And it was a great honor for our Executive Chef Christian Kruse to be named Vermont's Chef of the year for 2016."
So as Vermont goes green again heralding in another season at BHC some things have changed but much has remained the same. It is still all about the people, guests and staff greeting old friends and making new ones who enjoy the extra special service, food and lodgings at BHC reflecting a promise that dates back to Amelia Beach and her rooms. The Beach family takes great pride and care in welcoming to their land and beautiful shores of Lake Champlain people from all walks of life that are looking for a rest, celebration or a place to make special memories. "It's a lifestyle for us," concludes fourth generation host Pennie Beach. The Valley Voice congratulates BHC and the Beach family for not only being hosts but stewards of the land and a way of life.
---
Advertisements
Search our Archives