Main Sections
Front Page
Sports
Valley Vitals
It's in the Stars
Starwise
Archives
Links
About The Voice
Contact Us
Headed To Atlantic City Meet Miss Vermont Lucy Edwards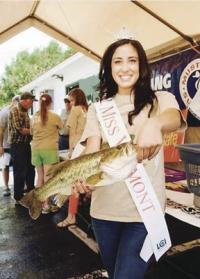 photo by Photo Provided

Whether it is helping Vermonters at LCI Fishing Derby's or meeting hundreds of Vermont children, Miss Vermont Lucy Edwards is down to earth and full of smiles. She speaks to all who cross her path about the power of education and STEM classes!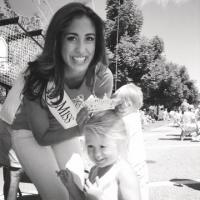 photo by Photo Provided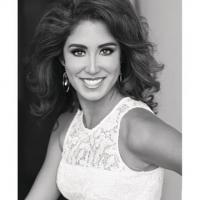 photo by Photo Provided

Look for Lucy on the Miss America stage as she vies for the title of Miss America. Already selected as a finalist for a 5,000 scholarship for her work with STEM, Lucy and all the contestants have been in Washington D.C. and Atlantic City for the past week!
Tuesday September 9, 2014
By Cookie Steponaitis
Any Vermonter tuning into the Miss America Scholarship Competition live on television on September 14th needs to be ready for some stereotypes to be ended. Lucy Marion Edwards is representing the Green Mountain State on the famed Atlantic City Board Walk and Miss America stage and writes in her blog, "So to say I'm a nerd would be a generous understatement." Lucy is a junior at the University of Vermont majoring in neuroscience and her ultimate goal is to become a neurosurgeon in the United States Navy. She spent part of her summer working in partnership with Miss Vermont Scholarship Organization and with the Lake Champlain International Group and uses every opportunity to encourage young Vermont women to pursue careers in science, technology, engineering and mathematics. While her travels have taken her to the four corners of the state and she has in fact handled and posed with more fish than she can count, Edwards is not only passionate about representing her state but also about the fact that young Vermonters are involved in scholarship, success, service and style, which are the four points of the Miss America crown. "You may be asking yourself why we still need to be encouraging young women to pursue STEM subjects and careers," shared Edwards. "It's 2014, isn't it? There are more young women than men in most colleges now. Yet, according to the Department of Commerce women represent a mere twenty-four percent of the STEM workforce. However, these women make an average of thirty-three percent more than their counterparts in non-STEM fields. If we're going to out-build, out-educate and out-innovate our competitors as President Obama has pledged, we need to get more young women involved in STEM subjects. Girls frequently lose interest in these fields when they are in middle school because they start to believe the stereotype that women can't be as good at math and science as men are. The best way to encourage girls to pursue these subjects is by mentoring them. In the White House's report on Women in STEM, it states that 'By connecting established role models with nascent STEM professionals, mentoring works to address the preconceived notions of these careers as inflexible or male-dominated that may discourage many girls from participating in STEM fields.' In simpler term, girls need to see other women kicking butt and taking names so they can do the same. And THAT is why we have partnered with LCI. I'm still fairly convinced that I have the coolest job in the world and on top of everything else, I now get to travel the state of Vermont to share what I love- SCIENCE."
Perhaps you have already seen or met Lucy Edwards this summer in her travels throughout the state at gas stations, the State House, barbecues, fundraisers, fishing derbies, civic presentations, baseball games and fairs of every shape and size. If not, turn on your television set when Miss America comes on this year and root her. She will be the one singing like an angel and sharing a passion for science, Vermont and the people of Vermont who continue to lead by setting examples of stewardship, community and commitment that will resonate with any audience, no matter the place or time.


---
Advertisements
Search our Archives