Main Sections
Front Page
Sports
Valley Vitals
It's in the Stars
Starwise
Archives
Links
About The Voice
Contact Us
Blending Art, Form & Function: Meet Kate Martin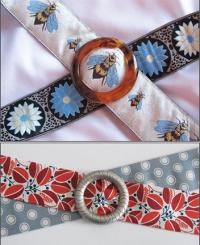 photo provided

Think spring and check out these belt designs from Addison County resident Kate Martin.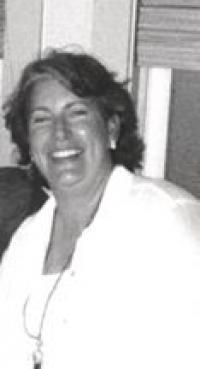 photo provided
Tuesday February 4, 2014
Addison County resident Kate Martin did not start out as a design artist, but has come to love her new vocation. With prices ranging from $ 10.00 for a children's d-ring belt to $ 20.00 for a woman's ribbon belt, Martin's designs are on display on her Facebook page. "Kate Martin Design." Getting lost in designs and colors is one of her favorite pastimes, and Martin's designs are a mixture of whimsy and humor. "The combinations are endless," remarked Martin. Not only making belts for sale, Martin also takes custom orders.
A counselor by trade, Martin finds her inspirations in nature and simple events in life. Seeking to create pieces that are designed with love and for individuals, Martin's work ranges from a homey comfortable approach to bold color combinations that draw your eyes and create images in your mind of snow and ice, dogs snoring away by a fire, young girls at play, a batch of sugar cookies, a coming of age and more. With limitless possibilities in fabric, buckles and design, Martin can actually create for the buyer a piece that could become a family heirloom or a special birthday or celebration of life gift.
She can be reached at [email protected] or by checking out the Facebook page. Kate Martin is ready to create a wearable work of art for you and your family. Each one is a work of art and a work of love, so check out this new Addison County business and yet another example of how art, life, and a passion for excellence blend to create the fabric of life in Addison County.
---
Advertisements
Search our Archives