Main Sections
Front Page
Sports
Valley Vitals
It's in the Stars
Starwise
Archives
Links
About The Voice
Contact Us
Hitting The Trifecta In Addison County Education: Teaching 'young'uns' With Peter Straub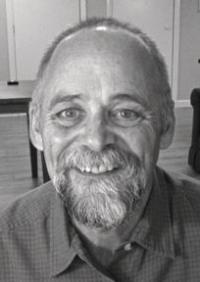 photo provided

Peter Straub enters into his fortieth year in education with the same passion that he started with in 1973 and has fate would have it, he has returned to the school where he began, completing an odyssey that included all three school systems in the area and a stint in the Orient as well.



photo provided

It has been and is always about the "young-uns" for Peter Straub, whether in the classroom on the playing field or just helping them prepare for life.
Tuesday September 17, 2013
By Cookie Steponaitis
When Peter Straub opened the door of Vergennes Union High School this year as a paraprofessional he joked that he felt, "he had hit the trifecta." He began his career in education in 1973 as a student teacher at Vergennes Union High School while at Middlebury College and has taught in all three union schools in Addison County and been consistently in education for forty years. Peter was born in Charlottesville, Virginia and grew up in the Potsdam, New York area. While he cannot really remember when he decided his passion lay in education he readily admits, "it must have been in my blood," since Straub's mother was a third grade teacher and his father a Civil Engineering Professor. Straub earned his Bachelors' Degree at Middlebury College and was influenced not only by his student teaching experiences but also by the question posed to him on a regular basis by his supervisor. "He always asked why are you teaching that?" shared Straub. "The emphasis was on the 'why', or the 'that'. Those are two very different questions. They are deceptively simple, yet have far reaching implications. It was the beginning of my journey into making connections and building on students' learning." His career included teaching on middle school teams and serving as the Science Department Chair and Girls' Track Coach at Mount Abraham from 1973-1990, then moving to Middlebury Middle School from 1990-1997 where he again served on a middle school team. Straub never once lost sight of the focus on the children and their learning. Straub moved overseas in 1997 continuing his pursuit of his passion for excellence and teaming by working at the International School in Bangkok from 1997-2012 where he served as the Middle School Science Chair, classroom teacher and Middle School Activities Director. While retirement would beckon most at this stage of the game, Straub does not feel complete without a room, children and learning in his day. "After four decades in working with 'young 'uns' it is in my blood. It is truly part of who 'Peter Straub' is," remarked Straub. "It is part of my life's work. I spent the last year working on my home in Middlebury (as Honey-Do List Project Coordinator) which was good but I felt incomplete." The passion for activity and learning carries over to his out of school life as well and Straub can be seen riding the sixteen miles to work each day on his bike and coming into the school building with a grin and an exuberance that is catching. In addition to photography, biking, camping, singing in a choir, kids, exposure to ideas, working on his home, his own children and grandchildren, Straub openly admits wanting to afford new experiences to his students and sharing with them some of his own. "I have been physically active for most of my adult life," elaborated Straub. "It started in high school and college. Not a team sport guy, I run, ski, XC ski, and bike (I don't like to swim). My runs, skis and bikes give me meditation time. l love the rhythm they afford and when I am fit, it feels awesome and timeless. It is also gives me a time to view my surroundings in a quiet way. I also love the physical challenge long efforts can afford. I have run marathons, skied marathons and biked numerous 'centuries'. I also ran 55km on my 55th birthday." With so many years of memories to pull from, Straub thought for a moment about which to share but pulled from his coaching experience of the Girls' Track Team at Mount Abraham when they became state champions in 1980. "My girls competed 'over their heads' with so many having personal bests," recounted Straub. "Winning was not a pressure and we won by one point for all the right reasons and because it was about possibility. Having the team believe in their possibility and each other, no matter what the score was, was so very special." Straub offers to newcomers in the educational field not only encouragement but a reaffirmation of what has kept teaching fresh and exciting for the past forty years. "Don't forget what being a young 'un is all about. It's not about telling them things (instruction)," shared Straub. "It's about helping lead understanding and discovery out of them (education, and that each kid is unique and probably doesn't see things just like we do. The special moments may only last a short time; we call them small moments but they are anything but small. When a young 'un would 'get it' and the light would go on and smile; or when a young 'un would see that they could succeed, it's the reason I am in this work." Whether it is sharing Wizard of Oz trivia with a friend or reaching into the clouds of a rough day for a student and getting them to produce a smile, Peter Straub is right at it and where he wants to be. He is in the classroom making a difference, making connections and turning on lights for young'uns right and left. Perhaps it is really VUHS who hit the trifecta, for in his journey of teaching children Straub has returned to his roots and is once again home.
---
Advertisements
Search our Archives