Swimming with the Fishes: The Beauty of Nature Captured by Vermont Artist Nick Mayer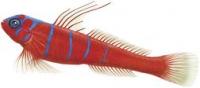 photo provided

Vermont artist Nick Mayer feels blessed by the support of his wife Amy as he pursues his passion for blending art and the natural world. Mayer is a full time artist with a studio in Vermont and in Connecticut.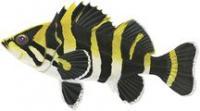 photo provided

photo provided
Tuesday April 16, 2013
By Cookie Steponaitis
Vermont artist Nick Mayer was raised on art and remembers drawing as some of his youngest memories. Inspired by his father who is a Professor Emeritus in art and his mother who is a microbiologist it is no surprise that Mayer was inspired by both art and science. His parents saved all of his sketchbooks and Mayer can literally trace his work back to age one. Now a full time artist Mayer sends an enormous thanks to both his parents and to Fred Polhemus who connected him with the current Catalina book project that is coming out on the stands Memorial Day weekend. Entitled Catalina Dive Buddies, the author of the book is fishing author/historian Mike Rivkin and all the illustrations are by Mayer. It is a field guide for scuba divers to assist in the identification of the fish of Catalina Island, California. Mayer shared about the project, "While it is a field guide the paintings will be printed fairly large- up to about fourteen inches and their descriptions are more anecdotal than scientific. I collaborated with master aquanaut Jon Council on the illustrations. He is a diver on the island, sent me photos and then we'd go back and forth by email modifying and modifying colors based upon his experience with these fish. It was an amazing project that has produced a body of thirty seven very accurate illustrations of Southern California fish species, many of which have not been illustrated contemporarily. Jon is an amazing guy who has piloted deep water submarines for research and has actually found treasure several times in deep water wrecks."

While the book represents Mayer's first time in publishing a book of his art, it is by no means his first encounter with depicting the intricacies of nature in his art. "I have always sketched with pencil," shared Nick Mayer. "Now I sketch with pencil and then paint the watercolor washes on top of the pencil drawing. I'd like to experiment in other media at some point. When I was a kid I had a small pond in our backyard and I used to catch frogs and when I grew older I used to catch Snapping Turtles all the time in a nearby mud pond. Kids used to call me the Turtle Man. I've always liked watching and catching creatures in the water and woods."

Mayer, with a self-expressed desire to, "inspire an appreciation and respect for other living things by seeing how beautiful they are," currently works from a studio in his home but prefers to work from life. His scientific illustrations are another branch of his work and currently his work is shown on his Vermont based website at www.escapestudio.org. His primary gallery right now is the J. Russell Jinishian Gallery in Fairfield, CT. "Fred Polhemus of Charlotte represents my work at the Jinishian Gallery."

The waters of the world are often considered the last frontier by many explorers who point to the startling reality that we have a better map of the surface of the moon and Mars than we do of the oceans, lakes and streams of the world. The creatures of the watery realms reach out to Mayer both literally and figuratively. When he creates their likeness for the world above to see no detail is left out. While Mayer realizes that people might wonder why any artist would spend the hundreds of hours he does making such detailed illustrations of fish, he points out the uniqueness of each species and individual details and as an artist honors the essence of each magnificent creature.

Mayer's biology degree and art talents have taken him all over the world to study not only nature but the effects of man-made disasters like the Exxon-Valdez oil spill in Alaska on Sockeye Salmon, restoring spawning habitats for the last wild strain of Steelhead in the Columbia River or simply studying the nesting habits of Sea Turtles in Costa Rica and fishing small streams in the Green Mountains for Brook Trout. Mayer's meticulous eye for details in each case has resulted in a collection of work that inspires challenges and documents for the world the creatures of the watery empire occupying three-quarters of the earth's surface.

Mayer is firm about passion and commitment to young aspiring artists. "Follow your dreams no matter what people say," declared Nick Mayer. "Ignore the naysayers. If you follow your passion and work like hell you will be successful. Life is too short to be miserable building someone else's dreams. If I can make a good living painting fish you can do anything."

The Valley Voice salutes Nick Mayer and encourages people to check out his website or to contact the artist at his email: escapestudio@gmavt.net. But be warned. Once you enter the world of Mick Mayer's Naturalist and Fish Paintings you may never want to come out. The canvases have a life of their own and reach out to touch a part of all of us that admires the beauty of nature and its ability to craft such a palate of color, size, shape and form that you are no longer on land, but swimming with the fishes.
---