Main Sections
Front Page
Sports
Valley Vitals
It's in the Stars
Starwise
Archives
Links
About The Voice
Contact Us
Writing the Pages of an Exhilarating Life: Meet Mary Murphy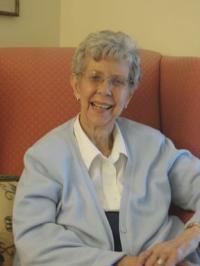 photo provided

With a flourish of a pen and a passion for life, Mary Murphy lives by the motto that all is possible and the time to make a dream real is now.
Tuesday October 16, 2012
By Cookie Steponaitis
When Mary Murphy was nine or ten years old, she discovered the difference between wanting to be a writer and actually becoming one. An avid reader for her age, Mary had just completed reading one of Jane Abbot's series of books for young girls, when she sat down with lined paper and began her future profession with ease. Mary edited the weak and sad ending of the novel and created a new ending that popped off the page bringing characters to life. A life long passion for words was born and Mary had begun a journey that would take her writing and editing skills to radio stations, television stations, magazines and cities and across the country and world.

Mary was born in Bloomington, Illinois in 1926, and was one of two children. She, like thousands of her generation distinctly remembers when the Great Depression arrived at her home. Mary's father was laid off from his position at Allis Chalmers Farm Equipment and moved the family in with his parents for two years until he secured a position at the company's office in Omaha, Nebraska. Mary recollects not only the slabs of bacon from her grandfather's farm, but that her mother could, "…take a bag of navy beans and whip up a meal with the best of them."

The move to Omaha was the first of twelve that Mary would make during her professional and married life. Mary joked upon reflection about one time wanting to marry a dentist because, "she would never have to move again." After achieving a B.S. in Journalism at Ohio University in Athens, Ohio, Mary set out on a cross country odyssey that began as a continuity writer at radio station WDMIL in Milwaukee. During the next three years she was at NBC in Chicago, Illinois. While working as a publicity writer for television shows, Mary crossed paths and worked for Steve Allen, Johnny Carson and others. When the network closed down the Chicago branch, Mary found herself with a career move that suited both her adventuresome spirit and her passion for the written work, writing and editing for NBC in New York City.

While the skyline of New York City seemed to have no limits, Mary quickly realized that the "glass ceiling" of the news business had no room for women on the floor of the news room. In addition to writing several columns, Mary determinedly sought to change the economic reality of men being hired for higher wages than female counterparts for the same product. In presenting her argument to her bosses, Mary was told then, "that men had families to support and that was NBC policy." Undaunted, Mary called their attention to some of her female counterparts who were the sole supporters of aging and infirmed parents. Policy was not going to change that day, but Mary was never without work. After NBC, she was a staff writer for TV Guide and then for Esquire magazine. In recollection, Mary refers to her decade in New York as a magical time when midnight walks in Central Park were a joy and crime was not to be contented with.

"You have to skip over some flowers and land on weeds," shared Mary with a grin. "I must admit to having been engaged a few times, but stopped the process cold before we reached the altar. I didn't want to alter my 'live for the moment' mantra. That was until Lt. Commander Bill Murphy." Introduced by friends, Mary recalled an initial impression of the man who was a charmer, cute as a bug, aware of his own identity and not threatened by hers. "He was solid, fun and a bit glamorous," remarked Mary, "and I knew he was a man who would make an incredible father. I was not disappointed. "They were married in 1961 and enjoyed the life of a migrating military couple that included duty assignments in Puerto Rico, Florida, Colorado, Libya and eventually Washington, D.C. The couple had three children, Kevin, Rory and Brendan, and Bill's specialty of Arabic brought to their home an eclectic and wondrous mixture of diplomats, military families, and dignitaries from around the globe.

Retiring for a second and final time in 1970, Bill and Mary took the advice of another military friend and checked out Middlebury before choosing to settle and raise a family here. Once the children were in school, Mary again embraced her passion for writing and assumed the Public Relations role for Porter Hospital, a position she held from 1977-1991. Alongside another Cub Scout Den mother, Deb Kenerson, Mary took her experiences in thrift shops that are an apart of all Navy bases and together the two brokered the concept of Round Robin Thrift Shop to the hospital auxiliary board. Not certain that the idea of selling used clothing was fitting and proper the group offered no support. A friend gave them $ 200 to start paying rent and install a phone and they turned in a $ 1500 profit in the first months setting in motion the tradition of community support and growth that still makes Round Robin a vital part of the community to this day. In 1992, the pair took action again and with Deb's husband Bill Kenerson, they started Beau Ties of Vermont in the Kenerson's spare bedroom. Mary still edits copy for the company's ten catalogs each year.

Mary's husband and avid historian Bill Murphy became an integral part of the community as well through his role as a long time history teacher and Middlebury High School. Expressing anger one night at dinner when reading of the proposed sale of land that included the site for Mount Independence in Orwell, Bill took action. Rally his students, the classes held car washes, sold cupcakes, returned bottles and went to Montpelier to present the state with a $7,000 deposit to hold the land for sale. Challenging the state to take action, the Mount Independence Historic Site was born and continues to preserve this special piece of American history.

Openly remarking that she is," almost ashamed to admit she as paid all those years to do what she loves with words, "Mary is still working at age 86 and sees no reason to retire completely. Mary recommends to the generation coming up in school and college that you follow great advice that was given to her some seventy years ago. "Leave home while you are still young enough to enjoy it," she challenges the youth. "And perhaps they might want to indulge in developing the skill of communication by just talking to people and leave the electric gadgetry for a way to send data, but not captures the essence of human relationships." She pauses and smiles as she focuses on a story about escorting a young goddaughter to the Smithsonian to show her the majestic spectacle of the moon rock. "What does it do?" queried her young guest. "It is a moon rock," admonished Mary. "It simply is."

With a life spanning eight decades that has taken her around the globe and back, interviewing Mary Murphy is an exhilarating peek into the world of a woman who had a career, family, and traversed the world at a time where many women were still fighting to find their place outside of traditional roles. "As a writer," concluded Mary, "I always had work." To this day, Mary continues to be a part of the power of words and the process of writing, editing, revising and creating her future that began at age nine. "Find a dream," directed Mary at the end of the meeting. "Do it now. You are never too old. "Indeed, with Mary Murphy on board, the future is still yet un written.
---
Advertisements
Search our Archives