DAR and VUHS Join Forces to Focus Attention on a Local Historic Hero: Meet General Samuel Strong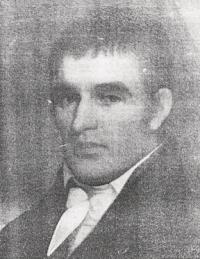 photo provided

Samuel Strong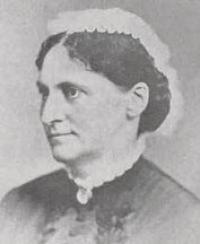 photo provided

Linda Richards
Tuesday June 26, 2012
By Cookie Steponaitis
The Seth Warner Chapter of the Daughters of the American Revolution all know their history and in fact they can prove it. In order to become a member of the DAR, you must be able to show that your ancestor fought in the American Revolution and with such strong links to their past and the history of the community, it is no surprise that the group is actively finding ways to link students of history from 2012 with some of their local historical counter parts.

Such was the case this Memorial Day when DAR member Susan Ferland researched and created an essay describing the life and times of Vergennes historical figure General Samuel Strong. After sharing her research with VUHS junior Trevor Patterson, the group created an outfit for Trevor to wear as he portrayed General Strong during the Memorial Day celebration in the park. The result was uncanny. So closely did Trevor resemble the character he was portraying that he could have passed for a young General Strong. A strong commitment to family and a profound involvement in the community they both proudly call home link the two young men past and present.

General Strong's portrait depicts a man with dark eyes and straight hair. A tall man, he was slender and wore neat clothing, but not fashionable for the time. He possessed a deep voice and a firm handshake. After moving to Vermont in the winter of his third year, Samuel lived in a small cabin on the shores of the lake in Addison where the DAR State Park is now located and had chores to do. After becoming separated from his father during a scouting mission, he and his siblings helped their mother flee from the British and made it to Dorset, Vermont on their own.

A member of the Vermont Militia, Samuel is shown in several local publications as a man who was held in high esteem and greatly respected. One story recorded in the History of Addison County by H.P. Smith and researched by Susan Ferland, tells of a logjam at the falls in Vergennes. When Strong was helping the logs suddenly shifted and Strong went over the falls and was underwater. Unable to swim, Strong crawled along with river bed and surfaced when he needed air.

A man of great faith, Strong was a lifelong member of the Vergennes Congregational Church. He was quite an unassuming man and worked hard to make Vergennes a special and safe place to live.

In addition to working with students to create oral presentations in the persona of local historic figures, the DAR and VUHS History Club students pair up to enter the DAR Columbus Essay contest, which for the past two years a local student has placed third and second in the nation. Linking past and present is a source of joy for both groups and anyone seeking help with finding their own ancestors story are encouraged to contact the DAR! History really does live, breathe and offer us a window into ourselves by looking at those who came before.


---