Main Sections
Front Page
Sports
Valley Vitals
It's in the Stars
Starwise
Archives
Links
About The Voice
Contact Us
June 2011 Projection For Completion Of Humane Society Renovation And Expansion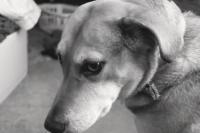 photo provided
Tuesday February 28, 2012
By Marcie Bolton
According to addisonhumane.org the Addison County Humane Society is the only animal shelter in all of Addison County. Since 1975 they have provided temporary shelter for over 19,000 lost, abandoned, abused or surrendered animals. They currently serve over 1,000 each year through shelter services, Feral/Barn Cat Outreach Program and Cruelty Response Program.

Having grown in leaps and bounds, in 2010 they began a capital campaign to raise the $1.12 million needed to design and build the new addition and renovate their existing shelter located at 236 Boardman Street in Middlebury, VT. Called the "Homeward Bound Campaign," ACHS is eighty percent towards its goal having raised approximately $889,000. Hoping to gather the remainder twenty percent or $231,000.00 is what Jackie Rose, J.D., MS., Executive Director of ACHS says "is critically needed to help finish the project."

Since the building project has started in October of last year, "We have been very fortunate with the weather and have not lost many construction days" Ms Rose stated. They are slated to be finished in June of this year and have not gone or foresee going over budget. Every inch of the new ACHS site will be put to good use. Currently at full capacity the new space will have room for 140 cats, the majority of animal residents, 14 dogs and 10 other types of small animals. Also using the new digs will be the two full-time staff (including Jackie Rose) and nine part-time staff, as well as the approximately 75 active volunteers. The volunteers provide dog walking, cat socializing, event participation and foster care services all throughout the year, snow, rain or shine. They have an annual operating budget of approximately $400,000

There is an unfulfilled need in Addison County that, together in partnership with local businesses and individuals, will be addressed in order to save more animals and give them and their care takers a higher quality environment. "We are eagerly awaiting the day the project is completed and we can better serve the needs of the animals and the community with a space that is much more conducive to animal sheltering and community involvement." Jackie Rose said about what she is most looking forward to.

If anyone would like to make a donation to help support the capital campaign, please indicate such with their donation or feel free to contact the shelter to make a donation by phone at 388-1100, with a credit card, so that we can earmark it for the construction project. If anyone would like to make a donation to help support our general operating and program budget, donations can be sent to ACHS or online at www.addisonhumane.org .


---
Advertisements
Search our Archives