Main Sections
Front Page
Sports
Valley Vitals
It's in the Stars
Starwise
Archives
Links
About The Voice
Contact Us
Lions Clocks Rock In Vergennes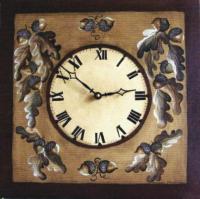 photo provided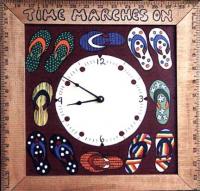 photo provided
Monday July 5, 2010
Over twenty five Vermont artists have donated their time and talent to create and decorate clocks for a Vergennes Lions Club fund raising project called "It's About Time." Each working clock is unique and one of a kind. The clocks are decorated using paints, stained glass, decoupage, wood-burning, jewelry beads, nature items, found objects and more.

The Vergennes Lions Club will sell the clocks by silent auction during French Heritage Days in Vergennes on Saturday, July 10th, at Creative Space Gallery, 235 Main Street, from 11 am to 4 pm. All bids will be recorded and each clock will be sold to the highest bidder at the close of the auction at 4 pm. A public overview of the clocks and an artist reception will be held at the Creative Space Gallery Thursday, July 8th from 6 pm to 8 pm. To view a selection of the clocks available for sale, visit the website, www.vlionsclocks.com.

Funds raised through the "About Time" project will help meet Vergennes Lions Club goals to help those with vision and hearing impairments, benefit the elderly and people with special needs, help sustain the Vergennes Community Food shelf, provide educational scholarships, and support many other humanitarian projects. For more information about the project, the artwork, the artist reception and the silent auction, contact Betsy Benton at 802-877-3243, or Paul Vachon at 802-877-2718.
---
Advertisements
Search our Archives