Main Sections
Front Page
Sports
Valley Vitals
It's in the Stars
Starwise
Archives
Links
About The Voice
Contact Us
Sharing Stories And Memories Of Life Lessons From The Elderly
Spending Time With Claude And Bernadette Laberge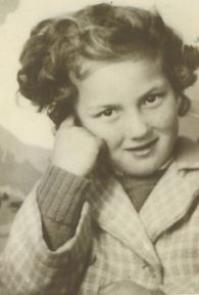 photo provided

Eva Summee is one of the elderly who have shared their lives and stories with Claude & Bernadette Laberge, who opened their home for elderly care in 1990 and continues to this day.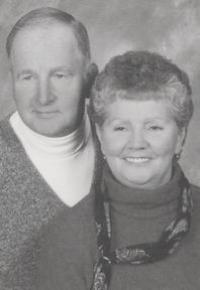 photo provided

Claude & Bernadette Laberge always speak of the elderly in their home as members of their family and see so much positive interaction between the older and younger generations. Stepping into their home is a window on a model of family life from America's past where generations lived together.
Tuesday April 6, 2010
By Cookie Steponaitis
Walking into Claude & Bernadette's Vergennes home is like stepping back in time to the multi-generational families of early American life. There are two to three elderly, ranging in age from seventy to nearly 100. One holds the family dog and the other two are playing cards with the Laberge grandchildren and visiting friends. Bernadette is cooking supper and the radio is playing on low in the midst of the family like atmosphere The mood is one of engagement and the sounds are that of a family in action.
The members of Bernadette and Claude's family include those on the older side of their years. Claude and Bernadette have shared their lives and their home with many different elderly since opening it in 1990. When asked to share misconceptions American society seems to have about the aged, Bernadette remarked, "People forget that as we get older, we have feelings too and that we should not be just put away and not seen. Elderly have a lot to offer if you just listen and they have incredible patience with children." Their oldest elders are ages 91, 97, and 104. The Laberges have interacted with people who were born at the turn of the century and lived through the invention of electricity, cars, computers, space travel, the Internet and four major wars. One lady has been alive for over eighteen U.S. Presidents and was quick to point out those who made a difference and those who talked but chose to not act. "This generation," remarked Bernadette. "They possess qualities of loyalty, honesty, generosity and know how to work. They took the worst situations in our history and made them and the country stronger. That kind of resolve and strength helped create America today. We keep doing it because we love people, and we get enjoyment out of their stories and quality time to spend with them. We find that most families don't focus on the elderly. We take pride in the way we care for them. They are always clean, never abused and always part of our family. They have purpose and they are active. We get out, go places and become a part of the community."

While each individual is a complete story in their own right, Bernadette was quick to single out one special lady who lived with them in the early days of their experiences in home elderly care. "We had this one lady, Eva, who had been abandoned by all her friends and family. She was on a donor list, because she had missed several appointments. She had to go back to the bottom of the list by the time she got to us. We start taking her back to Boston for appointments and to prepare her for the transplant. Her wish was to hit her 60th birthday, and while she was not able to make her dream, she lived, laughed and had more fun in those months back and forth to Boston. In all, we made four trips to Boston with her, and my daughter and two grandsons went with us. We never had so much fun in our lives as we did on those trips to Boston with her. Tammy took the boys into the museum while we were at the hospital and after we would see the city. Her joy, her wit and her pure happiness was not something any of us will ever forget. To see through her eyes made so many things we take for granted even more special and noticeable."

During a time when the family unit in America is more single parent households than ever, one has to ponder the possibilities that could exist for multi-generational families. Looking back in time provides a model of elderly being vital, active and assisting with child raising as well as the running of the house and for Bernadette and Claude the answer is a simple one. Looking into their home and sharing stories of their residents brings not only a positive and powerful light reflecting the wisdom and backbone of the generation that placed at America in its current position as the world leader, but that the simplest things in life are still the best.

"Have I got a story to tell you," remarked Bob Thomas to Bernadette back in 1990. "Have a seat, because it might take a while to tell, but when I am done you will have learned something. It's about people, a war and a few lessons I learned along the way." With that introduction Bernadette Laberge entered into her first elderly care position and began a friendship that lasted a decade. "You really should write a book, you know," he challenged "If you don't write it all down, how anyone will remember?"

How indeed? With that thought in mind, the Valley Voice encourages all of its readers to take some time to record family stories or those around you. Listen, remember and go that extra mile to find out the stories of those elderly in your lives and your town. As Douglas MacArthur remarked on the aging process, "You are as young as your faith, as old as your doubt; as young as your self-confidence, as old as your fear; as young as your hope, as old as your despair."
---
Advertisements
Search our Archives