Main Sections
Front Page
Sports
Valley Vitals
It's in the Stars
Starwise
Archives
Links
About The Voice
Contact Us
On Top Of The Hill With Betty Sabourin And MaryAnn Hastings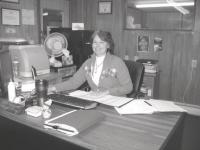 photo provided

Betty Sabourin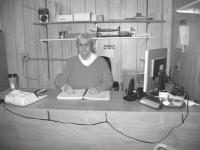 photo provided

MaryAnn Hastings
Tuesday January 19, 2010
By Cookie Steponaitis
For many Americans, including the author of this article, the thought of dealing with tax forms, bookkeeping sheets and payroll data is down right frightening. There is even a name for the irrational fear of numbers called "numerophobia." Whatever the cause, for many it is a real problem to organize, process, and deal with the numbers involved in accounting, tax preparation, partnerships, and corporations. Thankfully for all of us, there are Betty Sabourin and MaryAnn Hastings to take charge and streamline the complex world of numbers.
Betty Sabourin is a native to the area and has lived in Ferrisburgh all her life. She started working with numbers in 1986 where she joined the staff of Irene Thomas and began a career in taxes, bookeeping, and accounting. With the encouragement of her husband Gerald and her employer, she set out to secure the tools of her trade earning her degree in accounting, enrolled agents license, and finally her CPA license in 2005. When asked about her decision to work in the same community she lives in, Betty remarked, "I can't imagine working anywhere else. I have always enjoyed working with the clients and feel that this area is very supportive of its community." Some of her hobbies include traveling with her husband Gerald and spending time with her granddaughter Lydia.When asked about the many changes in accounting and business in the past twenty plus years, Betty was quick to identify the role of technology in expanding horizons and changing how business was done. "When I first started, she reflected, technology was the typewriter and the copy machine. We did not have a fax or computers, and carbon paper was one necessity of your daily routine. It is amazing how all of that has changed." While the technology of business may have changed, one thing has not. It is clear that the smile, welcoming attitude, and professionalism is a constant presence in her office. Located at 103 Crosby Heights, Betty offers a full spectrum of accounting, tax, partnership, coporate, and payroll services. She can be reached at (802) 877-6777 and has office hours Monday - Friday from 9:00 a.m. to 5:00 p.m.

Sharing the suite of offices at 103 Crosby Heights is MaryAnn Hastings, who also brings to the world of business a wealth of skill and experience. Originally from Endwell, New York, MaryAnn moved to Vermont in 1966 and worked as a teacher and nurse before entering the world of numbers. She enrolled in business courses at the University of Vermont, joined the staff of Irene Thomas, and the rest is history. Married to her husband Bill and raising her two children William and Laura, MaryAnn has been involved in taxes and accounting for twenty plus years. She is quick to call this area a special place to own a business and remarked, "There is such a strong sense of community here, that it invites people to put down roots and to develop those long term connections." With her children grown, MaryAnn's hobbies include traveling to Chicago to see her daughter Laura and to witness Laura's own fashion line in production. Also seeing Hawaii and the Grand Canyon with her husband Bill. MaryAnn offers a full line of tax preparation, bookkeeping, and payroll services and can be reached at 877-6877.

Whether you simply want to stop your car and gaze at the picturesque view of Vergennes as it winds its way across the landscape below or you are in need of some professional help with the world of numbers, I encourage you to stop in at the top of the hill, 103 Crosby Heights and visit Betty Sabourin and MaryAnn Hastings.
---
Advertisements
Search our Archives