Main Sections
Front Page
Sports
Valley Vitals
It's in the Stars
Starwise
Archives
Links
About The Voice
Contact Us
Sharing Memories with Dr. Bob Fuller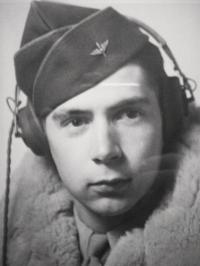 photo provided
Tuesday November 11, 2008
By Bobby Worley
(Veteran Interview History Project)

In your own neighborhood are stories waiting to be heard and told. If only we could make the time to sit down and get to know those in our towns, we would learn so much about our country and document incredible moments in the lives of so many who served our nation during times of conflict. I was first introduced to Dr. Fuller through my father and learned that both men were Masons. As I got to know Dr. Fuller better, I learned that he was a Veteran of the United States Army Air Corp and I was immediately interested in learning more. As part of a project for my school and history club, I was given the task of finding and interviewing a local veteran. I re connected with Dr. Fuller and found he was delighted to share with me his time of service and the story of his life and family.

Dr. Fuller was born a small town boy and grew up in Center Conway, New Hampshire. He completed his grade school years there in a two-room schoolhouse. Due to the fact that his family moved around a great deal, following his father's jobs, he spent a good amount of time on his grandfather's farm. His grandfather was a United States Mail Courier. In a time when automobiles in New Hampshire were few and far between, his grandfather drove a horse drawn wagon or sleigh to deliver the mail.

Moving to Gorham, Maine in 1939 turned out to be a pivotal event in his life, for he met his future wife Miss Beverly while working as a soda jerk in Beverly's father's drug store while he was attending Gorham High School. Seven months before he completed high school, in June of 1942, he enlisted in the United States Army Air Corp division with his brother. When questioned about his decision to enlist, Dr. Fuller commented, "I was always interested in planes and flying. I wanted to join the armed services and serve my country." He was called to active duty after completing about a month at the University of Vermont. He was given the option of returning to UVM after his discharge.

Entering the Air Corp division as a private, he was sent to primary flight school in Bennettsville, South Carolina where he was selected to be a pilot. His flight training began in September of 1943 and lasted for two months. During this time he learned about the aircraft and how to operate them. Following this primary flight school training, he was sent to Sumter, South Carolina for basic flight school at Shaw Air Base. While on base, Dr. Fuller learned to fly more advanced single engine aircraft such as the BT-13 and others. Again this portion of the training was for two months and again he was sent on to the next level at Mariana, Florida in January of 1944 for advanced flight training. At this station, Dr. Fuller flew planes such as the AT-6 that had retractable landing gear and pilot control of high –speed engines and propeller that traveled up to 120 miles per hour. After graduating, Dr. Fuller and a couple of others were chosen to stay at the base as instructors based on their academic excellence and their flying skills. Dr. Fuller remarked of this turn of events, "It was an honor, but at the same time, we felt it was more of a disgrace to be stuck at the base."

It turned out that his job of training new pilots took on many new challenging aspects as he was sent to Sebring, Florida in December of 1944 to be one of the first pilots to learn to fly the new famous war plane the B-17. Also while he was in Florida he was joined by his fiancée Beverly and they were married at a local church. During his training of men in the new plane, he was responsible for nine men. He was in charge of the co-pilot, bombardier, navigator, top turret gunner, radio operator, belly ball turret gunner, two waist gunners and one tail gunner. Sharing with me one particular instance, Dr. Fuller recounted that he was flying with a Major as his co-pilot. Coming in for landing, they put their landing gear down, but the runway was too crowded and the wind was too strong, so he ordered the wheels to come up. The Major said, "No, we can make it and keep that landing gear down." Dr. Fuller replied, "I said, no and we are going to loop back and try this landing again. A second lieutenant at the time, Dr. Fuller was over stepping his rank countering the Major, but as commander of the airplane he was in charge of keeping the crew and equipment safe.

Dr. Fuller was in Hobbs, New Mexico flying the B-17 when the war ended and he had just received orders to be one of the first pilots to fly the new B-29. In October of 1946, Dr. Fuller was discharged from the Army Air Corp Division and he enlisted in the reserves. Returning to Maine, he worked in his old job with his wife's family drug store and returned to his studies at UVM. After transfers to the University of Maine and Utah State, he graduated with a Master's Degree in wildlife management. Working for the State of Vermont Fish and Game department for thirteen years was fulfilling, but he moved again to Wisconsin to enter into a doctoral program. His career brought him back to the Green Mountain State again and he returned to teach at UVM.

It is impossible to explain what you learn when you sit down and talk with people whose lives paralleled key times in American history. I was honored to have the chance to better know this man, his family and his story. Like Dr. Fuller, I am interested in airplanes and have a keen sense of dedication to my country. I believe in keeping it strong and being an active member of my community. In sharing his story with me, he passed on more than just facts, figures and locations. He shared his sense of commitment to his family and his country, and that is priceless.

Bobby Worley is a senior at VUHS and is the co-president of the Otter Creek Basin Student History Club. A long time historic re enactor, Bobby has both feet firmly planted in the twenty-first century and in the French & Indian War era.
---
---
Related Stories:

· '08 Deer Season Prospects Good... Check-In Stations Ready

Advertisements
Search our Archives