Middlebury Supplies Plenty of Talent for 2008 Shrine Game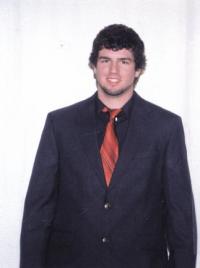 photo provided

Eric Fifield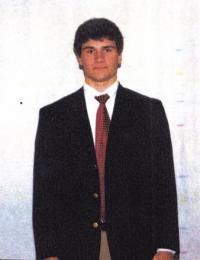 photo provided

Lance Robinson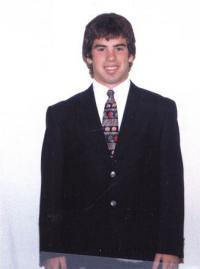 photo provided

Chad Foley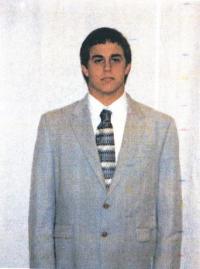 photo provided

Tyler McNally
Tuesday July 22, 2008
By Mike Cameron
The Middlebury Union High School Tigers will be represented on this years Vermont Shrine Maple Sugar Bowl football team by no less than four of the best who have ever played for the school.

Representing the Tigers this year will be Lance Robinson a first team All State pick and a 2008 Lacrosse, High School All American. Lance was also a member of the 2007 Vermont first team All State Lacrosse squad. He plans to attend prep school in the fall. Robinson who showed sprinters speed during his high school sports career will bring the Vermont Shrine Team something that it has not had an abundance of in recent years.

The Tigers Tyler McNally will also be a member of this year's team. Tyler was another stand out athlete at MUHS. He was a Tri Captain on the football team and a member of the 2007 North/South Senior Bowl Game. He plans to attend the University of Northeastern Ohio in the fall. At UNOH he will be studying Diesel Technology.

Chad Foley was also a Tri Captain for the Tiger football team this past fall.
He was awarded two, player of the game awards during the season and was a member of the Coaches First Team Defense. Chad was also the Captain of the baseball team at MUHS this past season. He also excelled in the class room with a High Honors standing in his graduating class and won the Math Department Award. He will be attending the University of Vermont this fall majoring in applied math.

Eric Fifield will be joining his three former teammates and also joins the Shrine Team with equally impressive credentials. Eric was a Tri Captain for the Tiger football team, earned the North/South Senior Bowl player of the game award this past fall, and the Sportsmanship award. He will be attending the University of Maine at Orono this fall to major in Mechanical Engineering.
Eric is also active in his 4-H Club and travels to fairs and shows with his working steers. He was a 4-H delegate at the Eastern States Exposition in 2006.

Vermont's 36 man team will report to training camp for nine days of practice beginning on July 23rd. Vermont will be coached this year by Mike Law, the head coach at U-32 High School in East Montpelier. New Hampshire will counter with Craig Kozens of Laconia High School. Both men have had highly successful Division 2 programs in their home states.

The game is scheduled to be played on Saturday, August 2nd at Dartmouth College Memorial Stadium with the kick-off scheduled for 2:30 p.m.

The Shrine Football Game has realized over $4.5 million dollars to support the Shrine Children's Hospitals in Springfield Mass., and Montreal, as well as the Shrine Burns Institute in Boston.

The Shrine Maple Sugar Bowl is sponsored by Bektash Shrine Center of Concord, NH and Mt Sinai and Cairo Centers of Montpelier and Rutland Vermont. This will be the 55th meeting between the two teams. The game was founded in 1954.

The Shrine Parade that starts at noon before the big game right in downtown Hanover is also a must-see event. Over 100-musicians from New Hampshire and Vermont will participate. Later on they will present a spectacular half time show during the game. The Shrine Football Game motto is also something to reflect upon as well.

"Strong legs run so that weak legs may walk."

Claiming bragging rights is always discussed in this annual right of summer as it is in any sporting event contested between two rival states.

Watching a young child smile again after being stricken with severe orthopedic or burn issues because this special football game has been played for over half a century is the real story. The Vermont New Hampshire Shrine Football Game remains a prime example of volunteerism at its very best.
---