Main Sections
Front Page
Sports
Valley Vitals
It's in the Stars
Starwise
Archives
Links
About The Voice
Contact Us
The Double Bind
A Review and a Conversation With Chris Bohjalian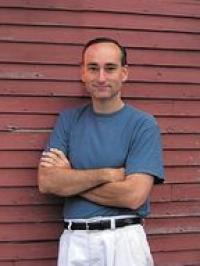 photo provided

Chris Bohjalian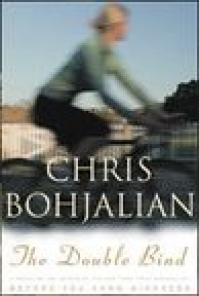 photo provided

The Double Bind, released just last month.
Tuesday March 6, 2007
By Dale Piper
Vermont's own Chris Bohjalian has done it again, this time with his most recent novel, The Double Bind, released just last month. The book was inspired by the story of Robert "Soupy" Campbell, a client of Burlington's C.O.T.S. shelter who passed away, leaving a collection of outstanding photographs, many of which had appeared in magazines during the 50s and 60s. Shelter staff soon determined that he had had a successful photography career before arriving homeless in Burlington. The scope of the collection has grown with the recent discovery of five more boxes of photographs in a storage unit in New Hampshire, according to Bohjalian. Several of Campbell's photographs appear throughout the book.
Bohjalian wants to make it clear that The Double Bind is not about Campbell, although the book's background character, Bobbie Crocker, who has already passed away as the book opens, was also homeless upon arriving in Burlington with a closely guarded parcel of photographs of the same caliber. There the similarity ends.

This novel weaves a tale of trauma, relationships, the plight of the homeless and mental illness across the unlikely backdrop of characters and locales from F. Scott Fitzgerald's The Great Gatsby. The reader's first reaction is likely to be "What!!??" until reading on and finding everything falling, oddly, logically into place. The setting of the story is Burlington and its environs with no place names altered, which is a change from his previous works. The book is a real page-turner, and even more so as one reads toward the end. The characters are well developed and easy for the reader to picture in their given roles in the social services, college and professional community of Burlington.
The central character, Laurel Estabrook, an employee of the homeless shelter, has endured a traumatic attack, described in the book's first pages. This experience colors all aspects of her life since, but she takes on the project of printing, restoring and cataloguing Crocker's work in order to prepare an exhibit that will benefit the shelter. Before long she has totally immersed herself in it and picks up on some startling connections that she discovers in the photographs. As the book winds on, her obsession with Crocker, his work and his life grows until the end, which twists around and hits you from behind. I not only strongly recommend this novel, but feel that this is one that needs to be made into a movie.
I asked Chris Bohjalian what he wanted the reader to take away from this book in terms of the plight of the homeless. He said that he hopes people will realize that many people who find themselves homeless are not just inconveniences; they have led interesting and purposeful lives and have stories to tell that are worth listening to. In many cases their situations are the result of mental illness or a string of horrifically bad luck. Often it is the result of one last misfortune, like a car repair, a sick child or an accident, that drops them off the edge.

Bohjalian's next novel is already in the works. This one is the story of a love triangle set in Poland and Germany during the last six month of World War II. Quite a departure for an author whose work has been largely rooted in Vermont.
---
Advertisements
Search our Archives